Reined Cowhorses - Parma, Idaho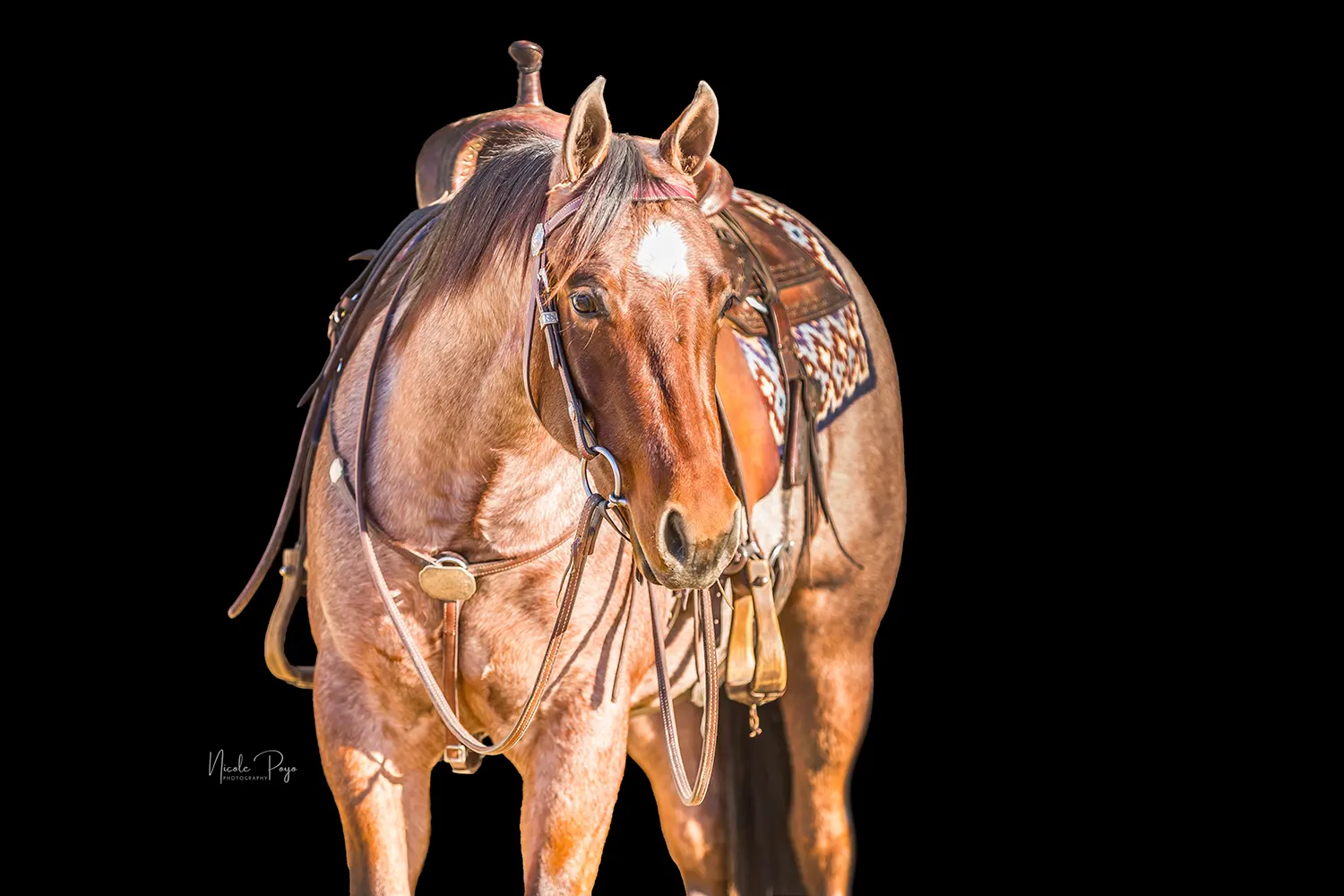 Sale Horses
Alward Ranches occasionally offers a select few of our well-bred cowhorses for sale.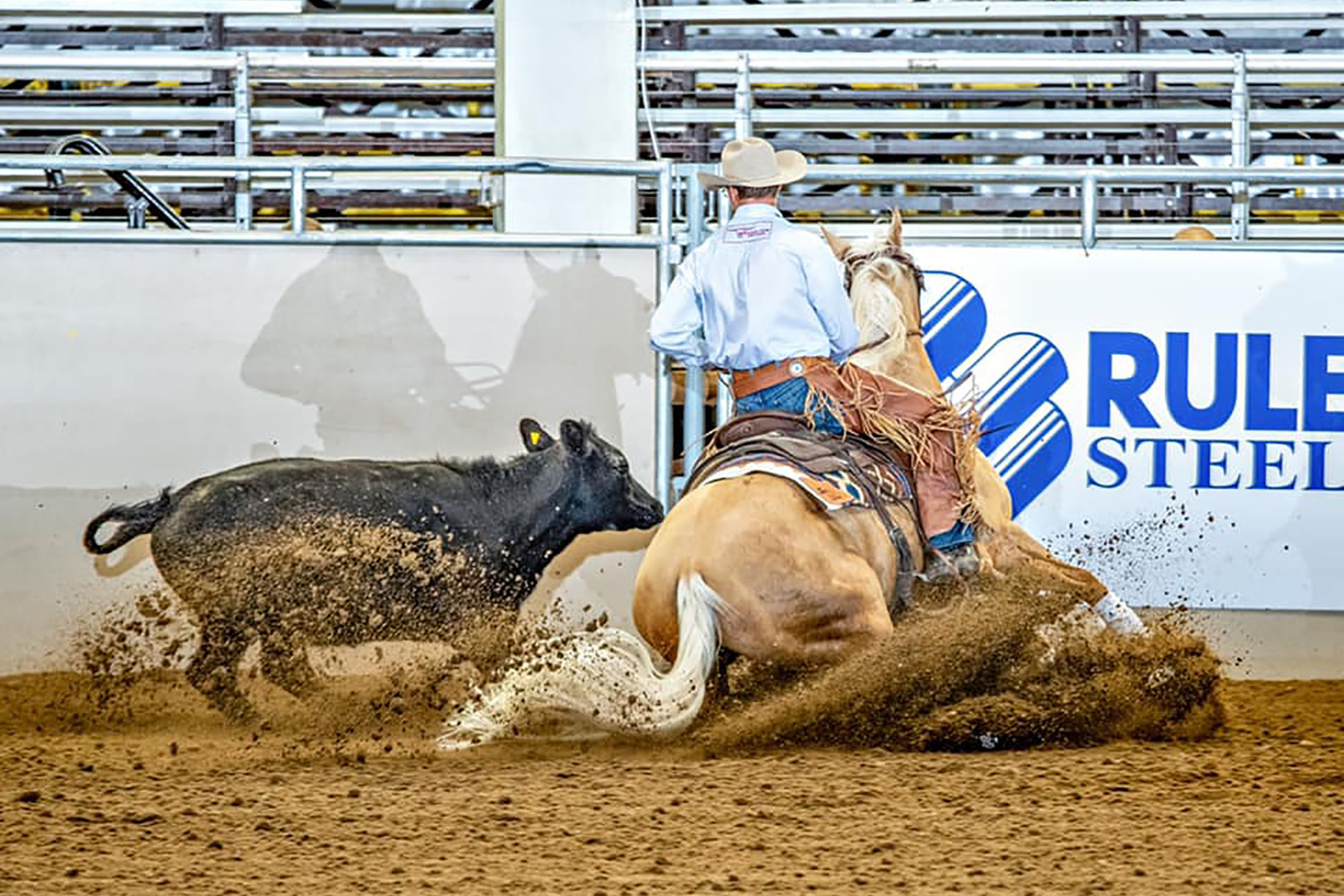 Show Horses
Meet the team! Our show horses travel to circuit and national Reined Cowhorse shows across the West.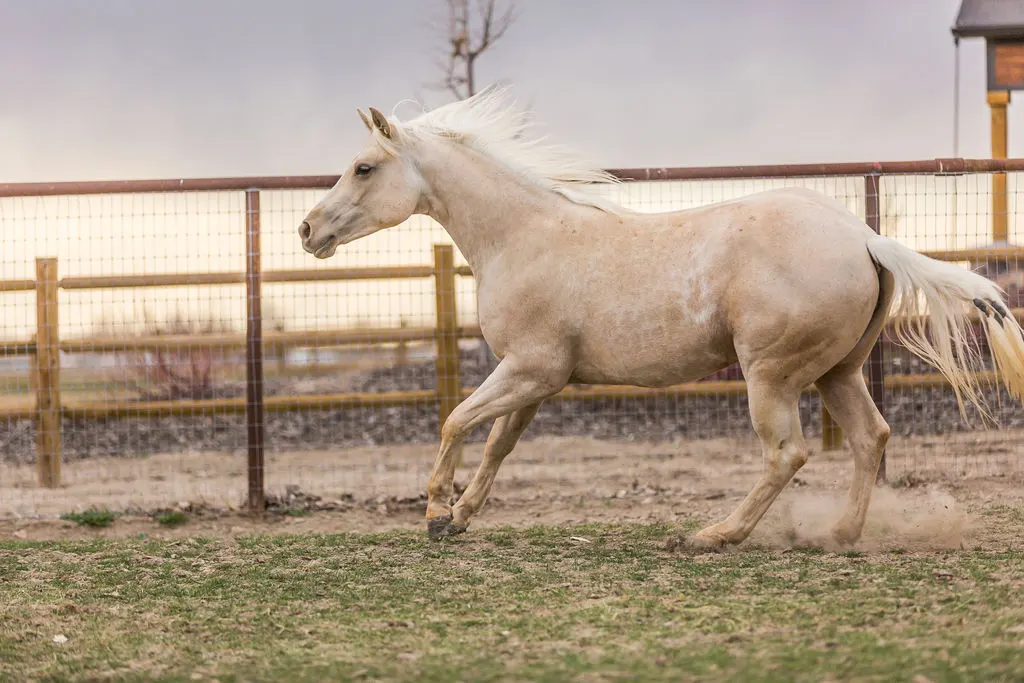 Ranch News
See the latest updates from Alward Ranches, or browse through our 13 year history.
Reined Cowhorses for Sale
Kathy and Tim Alward met through their mutual love of skiing. The action-packed early years of their marriage included mountain biking, backcountry skiing, tons of travel, and a connection through their passions for athletics and outdoor activities.
On one of their many trips, Kathy's life-long involvement with horses sparked Tim's interest and the couple got involved in reining with the California Reining Horse Association. Both Kathy and Tim became active in showing and breeding reining horses. Kathy served on the CRHA board.
In 2016, Alwards moved their operation to one of the hearts of Reined Cowhorse country–Idaho's Treasure Valley. This move shifted their focus from the reining to the reined cowhorse. Their facility in Parma, ID includes a 120′ x 250′ indoor arena, a cutting pen, a 22 stall barn, an outdoor arena, and cattle facilities.
The Alwards are active in the local cowhorse community. They constantly work to refine their program and carefully select their string of show horses as they build their reputation as a quality program producing remarkable Reined Cowhorses.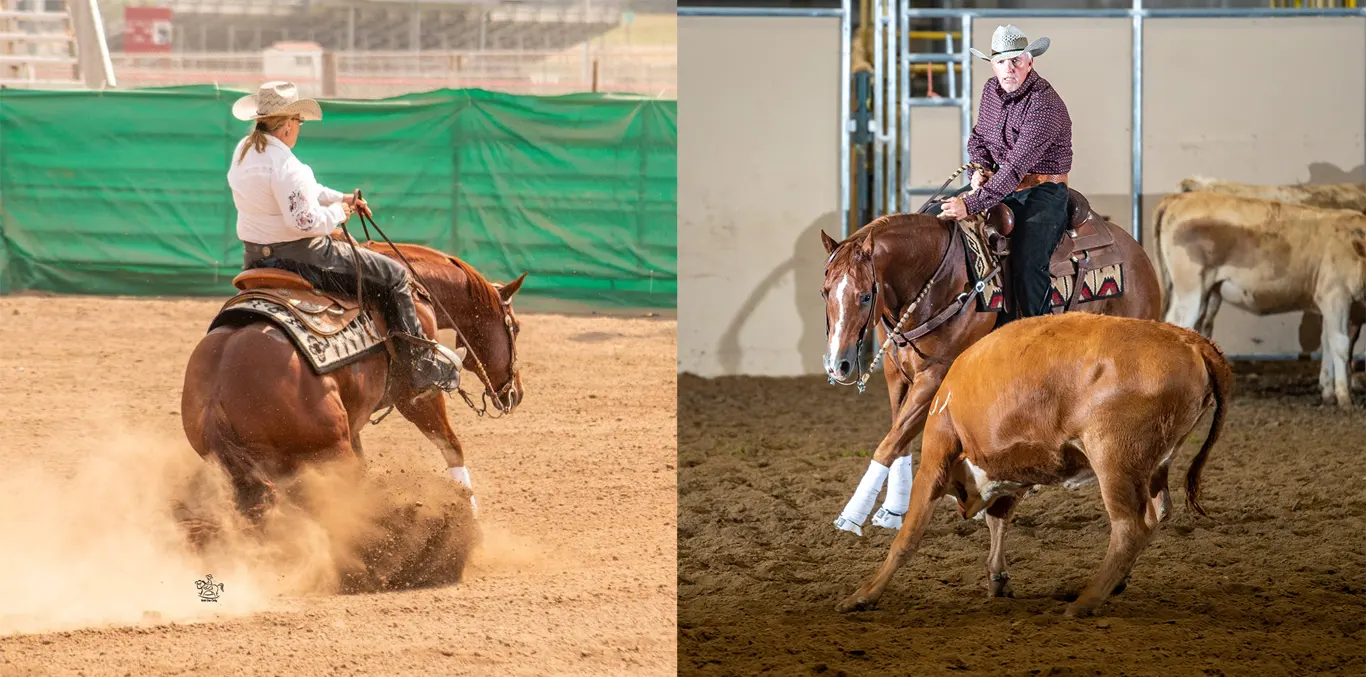 Kathy & Select Code - Tim & Light Um Up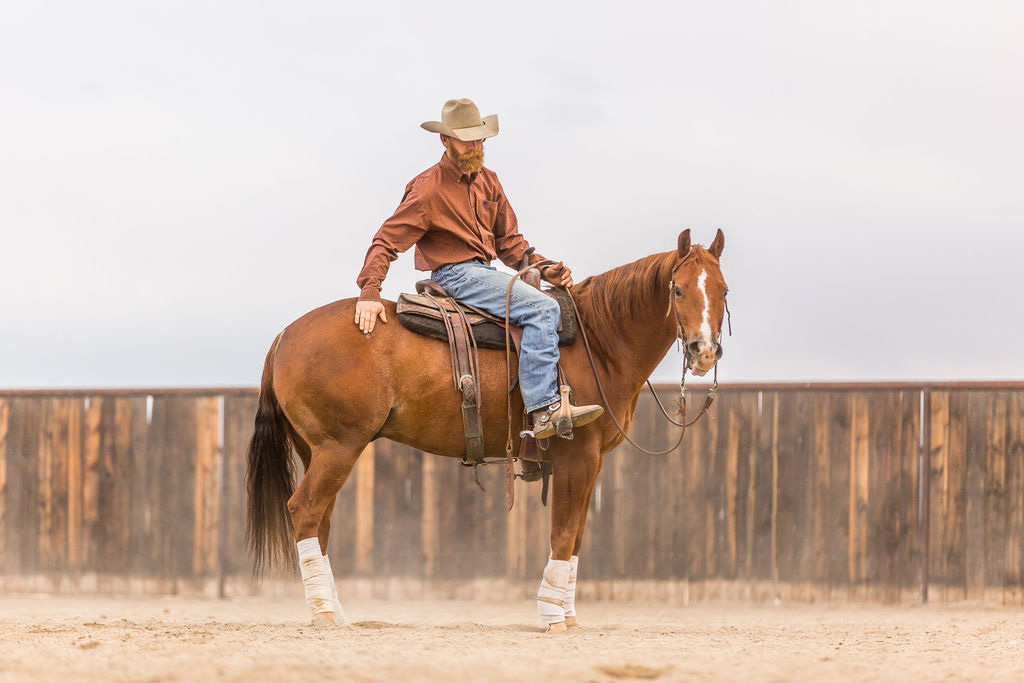 Ryan Thomas Horsemanship: Resident Trainer
Ryan Thomas is our resident trainer. Ryan's mission is to create confident, relaxed, responsive horses and build a philosophy in the minds of each of his students about how to better their horsemanship. He was educated in horsemanship by some of the best trainers in the industry, including Annie Reynolds, Nick Dowers, Wade Reaney, and Jake Telford.
Ryan shows Alward Ranches horses along with other Open horses for other owners at both major and local NRCHA events. He also coaches Tim and starts our colts.