2015 - Exciting Year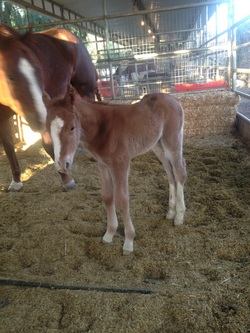 Exciting year with two wonderful babies born out of Nu One Gun.  Guns N Dough (Smokey) and Magnum With Guns (Bandit).
We purchased Light Um Up – Zippo–our first cow horse and got to watch him in the Futurity in Reno. He didn't make the finals but had some good goes.  Nu One Gun (Freckles) is bred back to Gunners Special Nite and Shiners Dancer (Rose) is bred to Smokin Whiz.  Looking forward to two new babies next year.